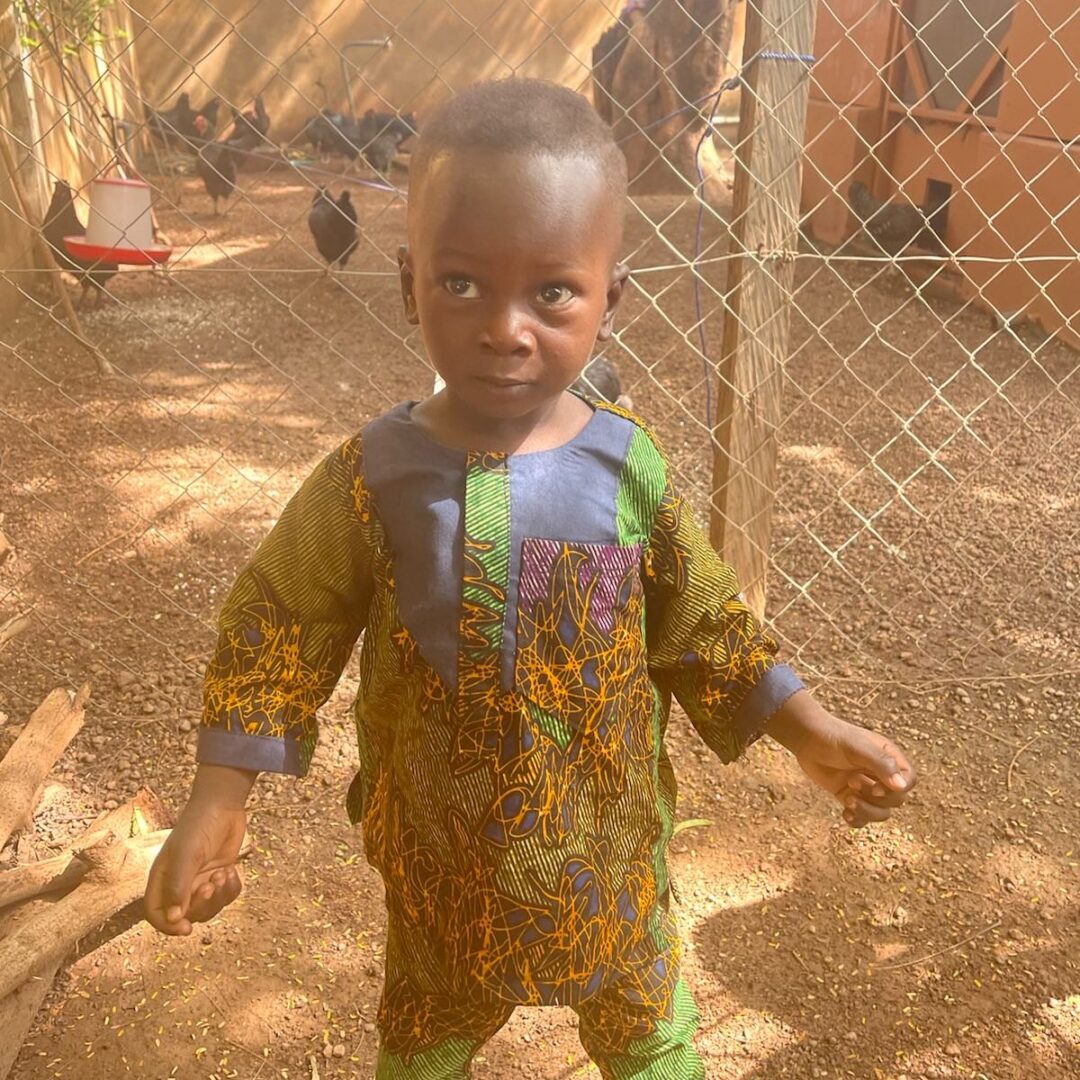 November 21, 2022
|
|
News
Dear Family and Friends of The Oasis of Hope,
Like most newborns, Suleyman entered the world with an empty belly and a big appetite. His mother had died during childbirth, his grandmother had no options. They both found hope and comfort at "The Oasis." In October, Suleyman, now two-years-old, brought his grandmother to visit us during distribution day when we provide caregivers with food, formula, and other supplies. They wanted to say, "Thank you" for helping them. He spent the remainder of this happy visit chatting with our hard-working hens.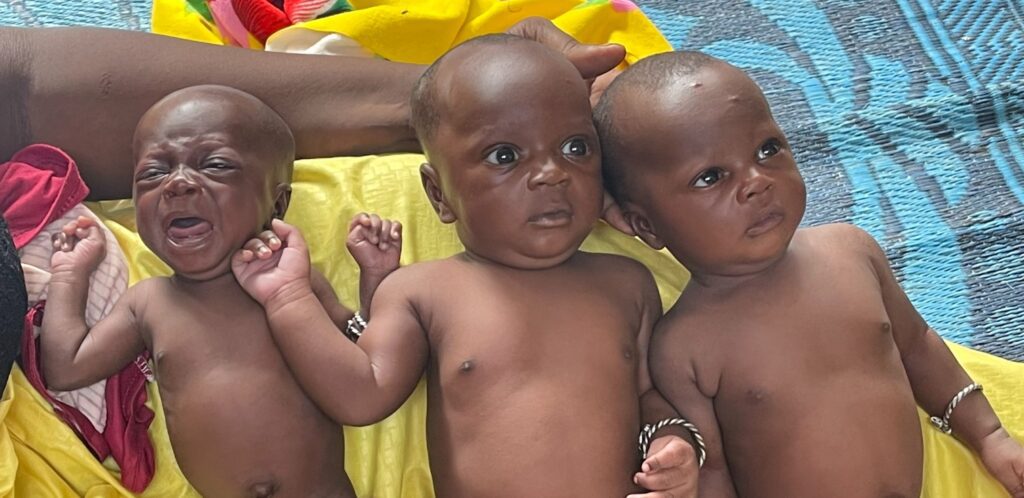 The birth of a long-anticipated baby is a blessed event. In a country plagued by poverty and malnutrition, caring for a newborn can be challenging. Nursing twins, especially when mom herself is malnourished can bring insurmountable problems. Triplets may mean that one or more babies will fail to thrive. If there are already children in the family, if the father is unemployed, or the mother has died during childbirth, the family faces nightmares of unimaginable anguish.
Last week, a family arrived at the Oasis of Hope with triplets. Mom and dad shared the family's moto with one baby on mom's back. Each of two sisters aged 12 and 15 carried a baby on her back as they pedaled 17-kilometers (ten miles) weaving through crazy traffic. Hope became reality as they watched our staff package enough baby formula to feed the triplets until the next monthly distribution. We also gave them rice, beans, powdered milk, peanuts, and fresh eggs for the family.
We gave dad his own baby carrier so he could carry one baby on his chest while steering the moto. Mom with one baby on her back and one on her lap could ride with dad when they next come to the Oasis. The young girls need not face the danger of weaving their frail bicycles through traffic.
And there were no nightmares of unimaginable anguish.
"Praise God from whom all blessings flow."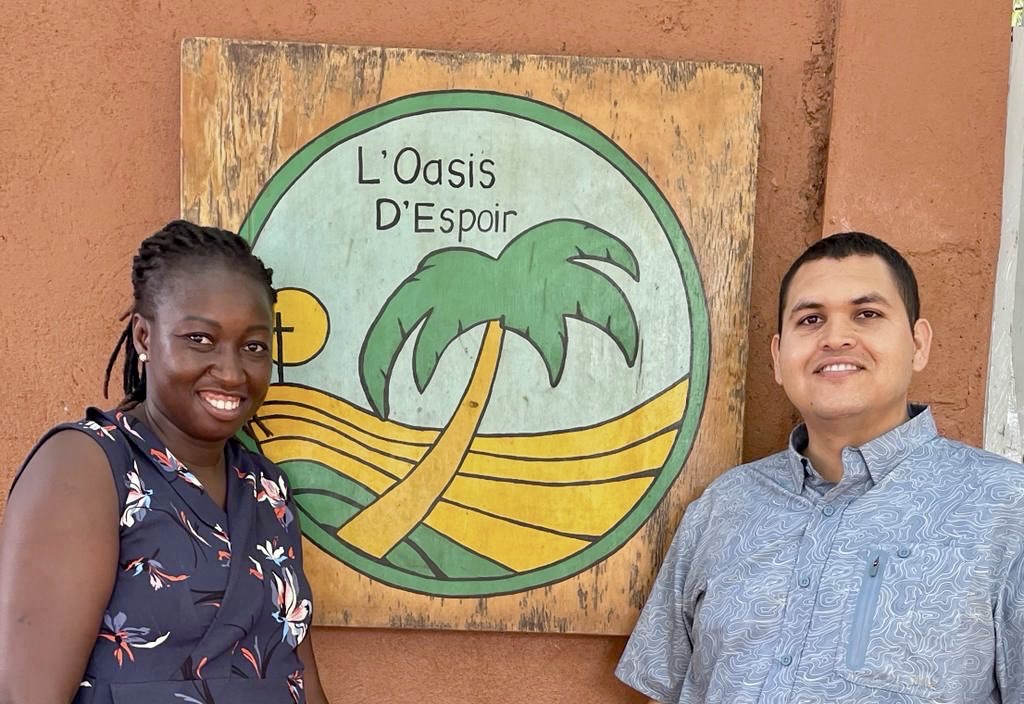 SEASONS: "He Will Direct Your Paths"
God's timing is perfect and His paths are unfailing. God has plans that precede us.
A "chance" encounter at church in Burkina Faso eventually led Tony and Isabel Covarrubias to join us at The Oasis of Hope as missionaries and managers, along with their children, Graciella and Jakim. In spring of this year, Janet and I needed to return to the U.S. to seek treatment for a long ignored, but increasingly insistent malady of mine. We arrived in Denver in April. The Covarrubias family arrived in Ouagadougou in June. Owing to our very excellent staff, work continued without interruption during the interim up to their arrival. Tony and Isabel have quickly adapted to business at the Oasis where international economic instability and jihadist violence are leading to more and more seeking help and hope.
There are now upwards of 160-babies in our feeding program. Two million internally displaced people seeking safety from violent jihadists guarantee an increasing need for formula and food for babies and their families. Long gone are the day when we needed to buy a case or two of baby formula which we now buy by the pickup truck load. Our baby formula budget has gone from a few hundred dollars to more than $5,000 per month and is still growing. Even at that amount, we are only scratching the surface. There are always more babies to feed. We have yet to turn even one baby away.
As we begin the anticipation of Advent, we celebrate Jesus Christ, the God-man who arrived as a newborn baby and who would give all who faithfully believe the incredible gift of salvation and the assurance of eternal life with Him.
In the words of the devoted Simeon spoken upon meeting Joseph, Mary, and the baby Jesus in Jerusalem:
"Lord, now you are letting your servant depart in peace, according to your word; for my eyes have seen your salvation that you have prepared in the presence of all peoples, a light for revelation to the Gentiles, and for glory to your people Israel."
We wish you a blessed and joyous Christmas and a New Year filled with love, hope, and peace,
Don and Janet Guizzetti
Tony, Isabell, Graciella, and Jakim Covarrubias
Blandine, Adiara, Andrea, Noufu, Zinta, Fidèle, Désiré, and Elie

If you would like to become a ministry partner with Tony and Isabel, tax-deductible donations may be made online at: http://take-action.sheltering-wings.com/Tony-Isabelle
If you would like to become a ministry partner with Don and Janet, or support The Oasis of Hope programs, donations may be made online at: http://take-action.sheltering-wings.com/Guizzetti-Burkina-Projects
Or you can make checks payable to Sheltering Wings with a note specifying the purpose of your donation and mail to: Sheltering Wings, 5104 Old 66, Leasburg, MO 65535. (314) 635-6316.
We invite you to share real-time in our day-to-day experiences:
Friend us on Facebook: Oasis of Hope Africa (Previously Don & Janet in Africa)
Follow our blog:http://ouagabloga.blogspot.fr